Located just south of the Tooele/Juab County border in Utah lie the Dugway Geode Beds.  Famous locally and abroad, this is a popular spot for all levels of rockhound and offers a high likelihood of success.  This is a remote area and a few added tips and precautions will help make the trip safer and more enjoyable.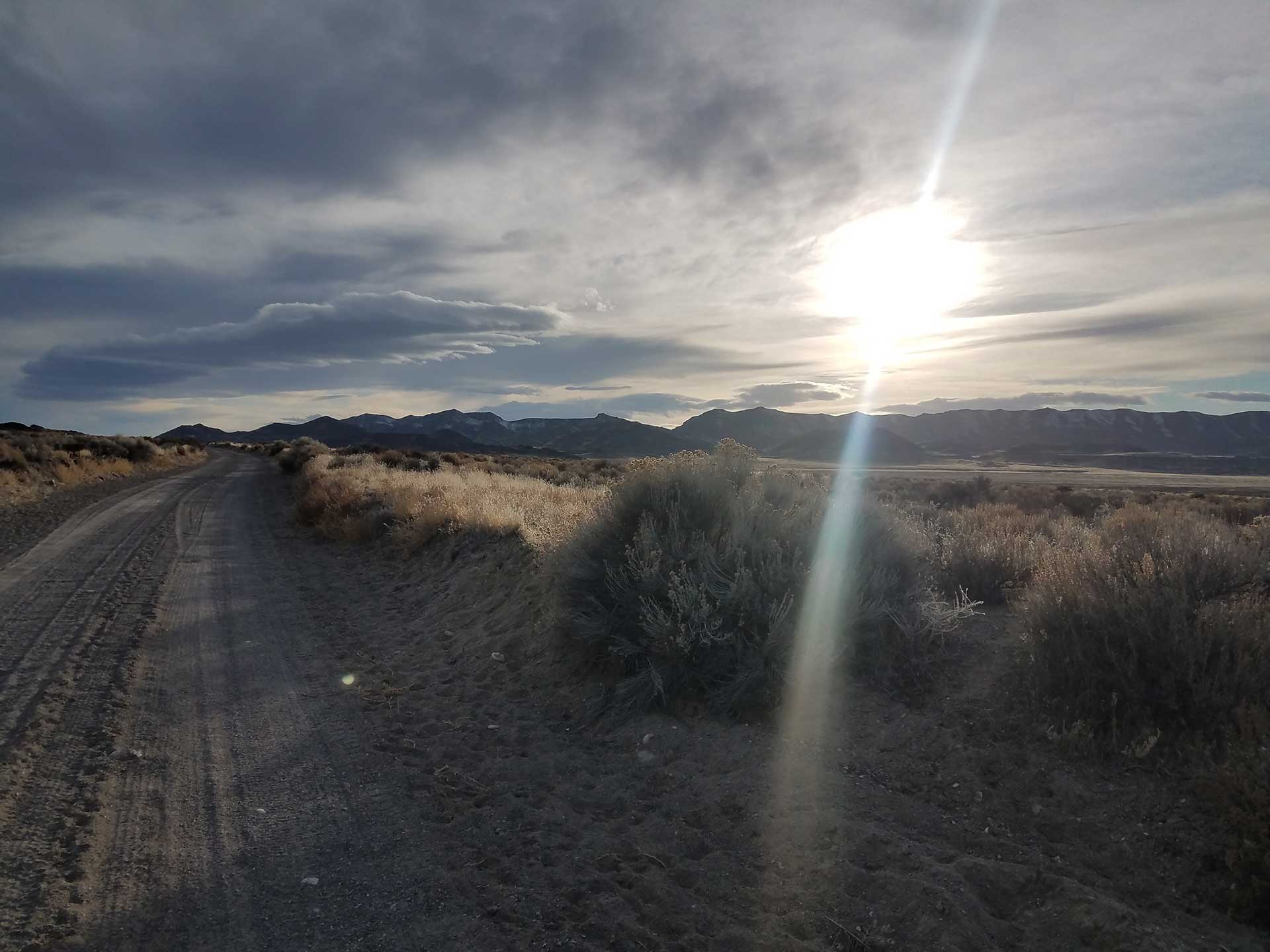 First and foremost, spare tires. When they grade the road, rocks are turned up and are merciless on tires. While a 4wd vehicle is recommended this location can be reached by car; however the last 50 miles of this road coming from Highway 36 are dirt. The Dugway Geode Beds are located at approximately 39°53'33.3″N 113°08'18.3″W, which is referred to as #1, and a second location at 39°53'46.2″N 113°09'07.3″W. The last place for services are the towns of Stockton and Tooele to the north on Highway 36, Cedar Fort to the east on Highway 73, and Delta to the south on Highway 50. There is a final restroom stop at the Simpson Springs Pony Express Station. There is camping in several areas along the way but check before you leave.
These are the two primary spots people search and so far our experience has shown these to be the best; but don't let that discourage you, this is a big area with plenty to find. After you turn at the main sign be sure to follow all the way to one of the big holes; you will see a few spots others have started but continue around.
Tools
The more tools the better but here is a list of what you will find helps the most.
Shovels, both small and large
Hammers
Small pry bars
Screwdrivers
Gloves
Baggies, plastic sacks, tissue paper
Buckets with extra water for washing your finds
How To Find Them
Digging will be the primary way to succeed, the more earth you move the more you will find. Most of the material is free floating in the dirt and clay. There is very little hammering or breaking required. Explore in holes where it looks like others have worked and found success.  A hole with no sign of rock is a bad sign; a hole with pieces and fragments around the edges shows someone may have had some luck.  Be sure to follow the small washes around the hole and areas where weather has done the work for you. One of the best pieces pulled on a recent trip was from the parking area; people had driven over it for years.
What You Are Looking For
The rocks in the area are technically called Thundereggs; geodes refer to any material that formed with a hollow cavity in them. Look for pieces that appear to be rock bubbles. Not all finds will be complete; some will be pieces or incomplete geodes where others may be many spheres clumped together. These thundereggs are made of a hard rhyolite outer layer and cavities filled with primarily quartz.
Cleaning & Finishing
The urge to break these open is pretty strong however fragile inner structures within the hollow can be damaged without a little knowledge and the proper tools.  We suggest cutting over cracking to allow precision and the best reveal to the insides. A tile saw with water can be used an smaller pieces however we highly suggest using proper lapidary equipment. Many areas have local rock and mineral groups that can help find a service to get them cut for you.
Be Safe & Have Fun!